i2C

| Ryder to deliver the City of Monash's first Build to Rent development
We are proud to announce our latest build to rent project plans as part of our global alliance with international design practice Ryder Architecture to deliver the City of Monash's first-ever build to rent development in Oakleigh South, known as Fieldworks House.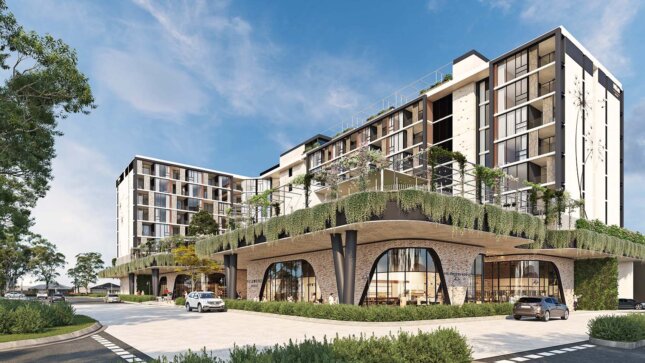 Designed for award-winning developer Pellicano, the project will be home to what is understood to be the area's largest podium at over 1800sqm, featuring an oversized covered dining area, vegetable gardens, and yoga spaces for residents.
---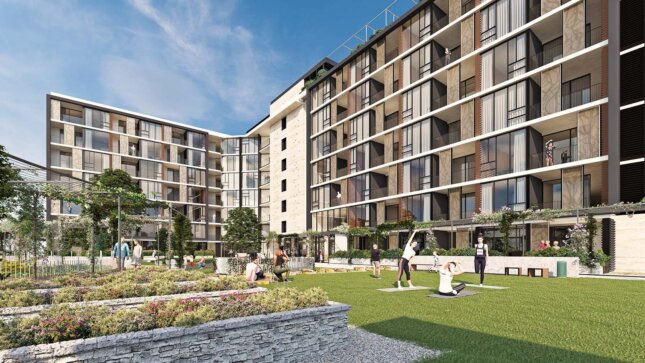 The relationship between i2C|Ryder, and Pellicano has blossomed over recent years, with Pellicano diversifying its prowess into the increasingly popular Build to Rent industry, which puts the residents' wellbeing at the forefront of the development. With this in mind, Senior Project Lead at i2C Marcus Greening said, the Oakleigh South project had many boxes to tick.
"The past 18 months we've seen Australians spending more time at home in general, so we need to create homes that have amenities linked to mental wellbeing; large open spaces with expansive green views, yoga areas, vegetable gardens, and BBQ areas. The goal with Build to Rent is to create a vertical neighbourhood that encourages and enhances the social experience for residents and the wider community alike, not just apartments.
"The Fieldworks House site also has strong ties to place, so we wanted to give light to this in the design. Exposed brick will be displayed throughout as a nod to the strong bricklaying history and industrial aesthetic in Oakleigh South. In the 1940s, this area was actually a sand quarry, so we've heavily represented this geological history throughout the design through the use of earthy tones and textures," he said.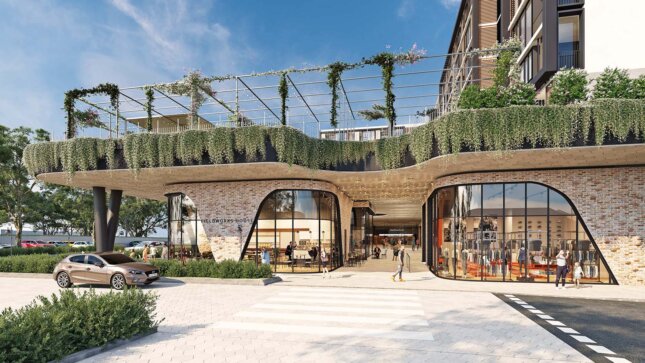 Located on the border of three municipalities, Fieldworks House comprises 173 apartments, 12 retail spaces on the ground floor, as well as a dedicated co-working space for residents as a result of the shift to remote work across many industries.
Pellicano Managing Director Nando Pellicano says that community creation was a pivotal component of enlisting i2C|Ryder to head up the project's design.
"We know that i2C|Ryder are experts in the Build to Rent space, which prioritises community and amenities, so it was a simple decision to collaborate once again to bring the Oakleigh South community a new hub. The neighbourhood has a strong sense of culture and place, and the architectural response incorporates this as much as possible," said Nando.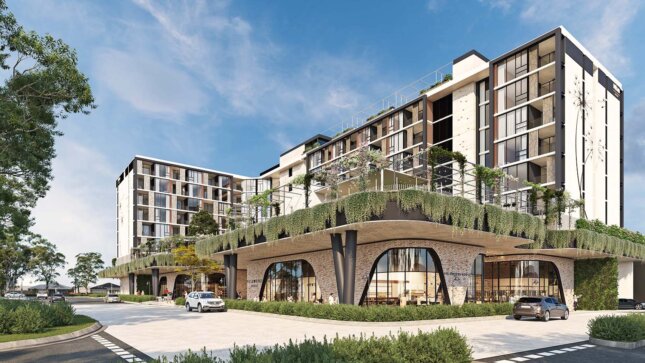 The development will also pay homage to its community by incorporating locally inspired artwork on the building's exterior. Residents and the public alike will enjoy a blend of fine architectural design and integrated landscaped spaces that will reinvigorate a social and cultural experience for the wider community; an ethos that is reflected in each of the collaborators' philosophies.
With Fieldworks House set to be the first of its kind in the City of Monash area, the project will act as a blueprint for future developments in the area. A development of this scale gives Oakleigh South and its neighbouring suburbs the opportunity to re-establish commercial property activity, provide a variety of community-based facilities, and rejuvenate the underutilised site.